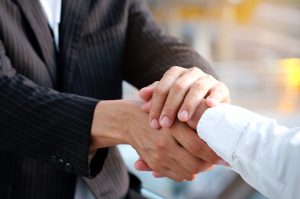 Social Security Disability Insurance, or SSDI, is a federal program that provides payments to people under age 65 who are unable to work because of a disability. You would think that the process would be straightforward for a disabled individual to qualify for SSDI benefits. Unfortunately, the opposite is true. Out of the millions of SSDI benefit applications that are submitted to the Social Security Administration each year, a mere one-third are approved at the initial stage of the claim process. This means you will need an expert SSDI Lawyer in Santa Fe, NM to help you with the complexities of your case.
Call Us to get your free case review!
Michael Armstrong Law is an established law firm serving Santa Fe, New Mexico, that is devoted to representing disabled men and women with respect to all aspects of SSDI applications and appeals. Every SSDI lawyer on our team serving Santa Fe is a committed advocate who is dedicated to helping each client pursue the SSDI benefits they deserve. Having an SSDI Lawyer in Santa Fe, New Mexico from Michael Armstrong Law working on your behalf can drastically improve your chances of obtaining financial benefits in the event a disability makes it impossible for you to work and earn a living.
The following is a brief look at how our SSDI Disability Lawyers serving Santa Fe can help you pursue federal disability benefits:
File a Request for Reconsideration in Santa Fe
If your claim is denied, you have 60 days to file a request for consideration – something that a Santa Fe SSDI lawyer from our firm can gladly help you do. Reconsideration is a second review of your claim undertaken by a different examiner.
Argue Your Case in Front of an Administrative Law Judge in Santa Fe
If your claim is denied a second time, then an SSDI lawyer from our firm serving Santa Fe can potentially appeal your case to an Administrative Law Judge ("ALJ"). The Social Security Administration estimates that nearly half of all SSDI awards are granted at the ALJ hearing stage.
Request Review by the Appeals Council
If necessary, you can appeal an adverse ALJ decision to the Social Security Appeals Council. The Appeals Council can deny your claim, grant it, or send it back for a second ALJ hearing. It is important to have SSDI Disability Lawyers familiar with the process help you with this step.
Bring a Lawsuit in Federal District Court
All hope is not lost if your claim for SSDI benefits is denied by the Appeals Council. Your final option is to file an appeal in federal district court. Only a licensed SSDI lawyer in Santa Fe, New Mexico can represent you at this stage of the process and a filing fee is usually required.
Contact Us Today for SSDI Lawyers in Santa Fe, NM
Consider speaking with an SSDI lawyer in Santa Fe, New Mexico from Michael Armstrong Law regarding your need to obtain Social Security Disability Insurance benefits. Our team and founder have successfully represented thousands of SSDI claimants who have had to leave the workforce as result of a wide range of physical and mental impairments. We can help during any stage of your application process, and we can help with filing your inital application too!
Schedule a complimentary initial consultation at Michael Armstrong Law today by clicking here and submitting our online contact form. And remember: there is no fee unless we win your case!