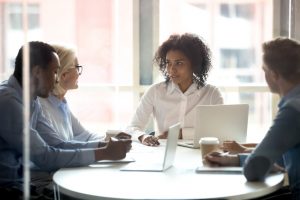 SSDI Attorneys Serving Las Cruces, NM
Have you been notified that your SSDI claim has been denied and you'd like to speak with a knowledgeable legal professional about possible next steps to take?
Call Us for a free consultation!
If you answered "yes" to the above question and live in the Las Cruces area of New Mexico, then consider putting your case into the skilled hands of the SSDI attorneys at Michael Armstrong Law. The SSDI lawyers on our team serving Las Cruces have successfully represented over 7,500 SSDI claimants and are available to provide expert guidance at every stage of the SSDI appeal process.
Michael Armstrong Law is an established New Mexico law firm that is exclusively devoted to representing SSDI claimants. Together, we can evaluate your initial claim, develop a strategy for moving forward, and gather additional evidence that better documents the exact nature of your injury or illness.
The SSDI Appeal Process Explained
Every SSDI attorney at our firm serving Las Cruces, NM, is a compassionate yet aggressive legal advocate who knows what it takes to handle even the most complex SSDI appeals effectively. Let us help you appeal a denied SSDI application and fight for the benefits you need.
The following is a brief look at the various stages of the SSDI appeal process:
Reconsideration
A reconsideration is a complete review of your initial denial by a second examiner. The examiner will look at all the documentation originally submitted plus any new medical evidence that we provide.
ALJ Hearing
Should your claim be denied a second time, you are allowed to request a hearing in front of an administrative law judge (ALJ). One of the SSDI attorneys at our firm serving Las Cruces can represent you at, and help you prepare for, this hearing.
Appeals Council
An unfavorable ALJ ruling can be submitted to the Social Security Appeals Council for review. Generally speaking, the Appeals Council can either (1) decline to review your case, (2) order a second ALJ hearing, or (3) grant you the SSDI benefits you seek.
Federal Court
The SSDI lawyers at Michael Armstrong Law can, if necessary, appeal your SSDI case all the way to Federal Court. Pursuing a formal civil action of this nature is a very complex and time-consuming process that should not be undertaken without being represented by a qualified SSDI attorney.
Contact Us For SSDI in Las Cruces
A denied SSDI claim isn't necessarily the end of the road. Click here to schedule a consultation with one of the helpful SSDI attorneys on our team. And remember: there is no fee unless and until we win your case! We can help you once your initial application has been filed.
Michael Armstrong Law proudly serves Las Cruces and many additional communities in New Mexico.