Having difficulties accessing your Supplemental Security Income (SSI) in the Santa Fe, New Mexico area? The compassionate lawyers at Michael Armstrong Law are here to assist you.
We are a reputable law practice that has handled thousands of such cases in New Mexico and its cities, including Santa Fe. We understand that the SSI process can be daunting for a lot of people. It is complex, time-consuming, and there are many bumps along the way.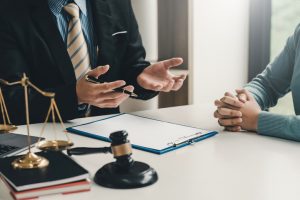 We at Michael Armstrong Law can help you navigate this process and get the benefits you are entitled to by law.
Call us today for a free case evaluation Call Us
How Can We Help With Your SSI Appeals in Santa Fe?
If you've applied for SSI in Santa Fe, New Mexico and have been denied, the Michael Armstrong Law team is here to help you navigate the process and overturn that decision. We are highly familiar with the SSI Santa Fe process thanks to our years of experience.
You can call us directly for a free case evaluation, even immediately after your initial SSI Santa Fe request was denied. Our supplemental security income representatives are here to help you!
We take a hands-on approach when it comes to such cases, and can help you with:
Post-denial counseling and legal assistance
Help in getting relevant documentation
Testimonial preparation
Filing the reconsideration request for SSI Santa Fe
Representation during the hearing
Filing an appeal with the Appeals Council
Filing an appeal with the Federal Court
Contact Us Today For SSI in Santa Fe, New Mexico!
If you are looking for a Supplemental Security Income Attorney in Santa Fe NM, Michael Armstrong Law is the team to call.
Thanks to our experience, knowledge, and our goal to provide Santa Fe residents with the best legal representation, we are your best chance at an SSI Santa Fe appeal. We can help during any stage for your application once it has been filed. Contact us today for a free evaluation.
Remember there is no fee unless we win your case!