When applying for social security disability, there are two kinds of applications one can file. First is what we call SSDI, or Social Security Disability Insurance. It is referred to in decisions as a, "period of disability," with "disability insurance benefits." This application is also commonly referred to as a Title II application, as it is referring to Title II of the Social Security Act.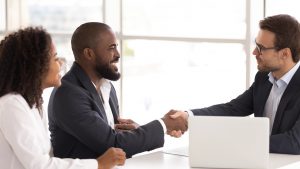 Quarterly, you earn insurance through the Social Security Administration. If you are working consistently for the last 15 years, you are likely insured under the Social Security Act. Your benefits you would receive, should you win your case, are determined by how much you made on average from all of your work credits.
Should you not be insured under the Social Security Act, you can still apply for disability, but this is based off a fixed amount that can change every year. This is known as Supplemental Security Income, or SSI. This amount also takes assets you have into account, such as if you own two cars, two homes, or have funds in a savings account. The more assets you have, the less you will be likely to receive. This is if you were unable to accumulate the required work credits.
Both SSI and SSDI still allow you to receive monthly benefits for your disability after your case is won.
Need help obtaining SSI in Albuquerque, New Mexico Call Us 
If you were in a situation where you were on SSI in Albuquerque, New Mexico as a child, you might be able to apply for SSI when childhood disability benefits stop. You might run into circumstances where you will need to re-apply as adults. Even with no work history, these individuals can still apply for SSI.
Both SSI and SSDI require that you meet the same medical requirements.  SSDI is different from SSI in that SSDI has a date where your insurance ends. With both Supplemental Security Income and Social Security Disability Insurance in Albuquerque, it is ideal that you remain working until you absolutely require assistance so you can remain insured. This can enhance your ability to become insured, should you not meet the minimum work credits viable to be eligible.
Contact our compassionate SSI Lawyers for SSI in Albuquerque. There is no fee unless we win your case!
Call Us Quick Contact Form Email Us