People in the United States who are ages (65+), blind, disabled, or have little, or no income are often able to receive monthly financial benefits through the Supplemental Security Income program. SSI benefits are available to low-income seniors who have either never worked or haven't worked long enough to qualify for SSDI – a similar program that the Social Security Administration also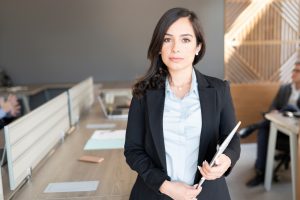 administers.
Call Now For Your Free Consultation With Our SSI Attorneys & Lawyers in Albuquerque
Call Us
Our SSI attorneys and lawyers in Albuquerque, New Mexico, have a distinguished record of helping SSI claimants successfully qualify for SSI benefits. If you have an SSI claim that's been denied, then consider pursuing an appeal with the help of the dedicated and compassionate Supplemental Security Income lawyers on our local legal team. Michael Armstrong Law has previously handled thousands of SSI cases in New Mexico and has skillfully represented claimants with a wide range of physical and mental impairments.

SSI Requirements
There are two main requirements for proving that you are entitled to SSI benefits:
First, you must have a disability that inhibits your ability to work – as defined by the Social Security Administration. The law defines "disability" as the inability to engage in any "substantial gainful activity" due to a physical or mental impairment that is predicted to last for over 12 months or result in death.
Second, SSI benefits are only available to disabled individuals who fall below a federally established income threshold. Generally speaking, you must have little or no income and few assets to your name. Many states, like New Mexico, provide supplemental payments to SSI recipients that can change the income threshold that specifically applies to you. Our SSI attorneys and lawyers in Albuquerque are extremely knowledgeable with respect to this and similar technical matters that can affect your SSI eligibility.
Contact Us For A SSI Attorneys and Lawyers in Albuquerque
Have you received notice of a denied SSI claim? Would you like to pursue an appeal? Our Supplemental Security Income lawyers are standing by ready to provide outstanding legal counsel. Our team is now ready to help you during any part of your application process, and we can help you your application when it has been filed. With the help of Michael Armstrong Law's compassionate SSI attorneys and lawyers in Albuquerque, you can get help receiving your benefits!