Kameron Morris
After Graduating from law school, I worked as a decision writer with the Social Security Administration. I reviewed medical records and assisted Administrative Law Judges with drafting disability decision. During this experience, I acquired an understanding of medical impairments as well as Social Security regulations. I now focus my work in obtaining social Security individuals claims for benefits.
---
Olivia Gallegos
My satisfaction lies within knowing that at the end of the day I know that the work I do it is going to provide many New Mexicans, and their families, stability in their lives. The majority of the people we work for, our clients, would tell you that if they could work they would and they value doing good, hard work just like anyone else. With social security, we as citizens believe the system that we have contributed to would be there when we need it. However, there are many bureaucratic obstacles that are set up to make people believe that their conditions aren't severe enough when they are. For those individuals looking to pursue their claims, the people I work with at Michael D. Armstrong Law Office really do everything in their capacity to get our clients approved to get their disability.
---
Tamara Gorham
Working for Michael Armstrong's Law Office has been a pleasure for me. We are a firm that works as a team to get tasks done. Our dependable staff fights for our clients to get them the help they deserve. The compassion that we have for our client's cases goes further than any other any disability law firm in the State of New Mexico. The biggest reward for me is knowing that I was apart in helping people that suffer with these conditions, and provide them the benefits that they deserve to survive. Disabilities are physical and mental conditions that leave people with unexpected limitations everyday. My sympathy for these clients encourages me to prove to the Social Security Administration the disadvantage of being handicap.
---
Kelly Hopkinson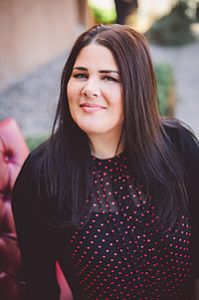 I first came to work for Mr. Armstrong in 2016. The staff I joined was like a big work family. We all have the same goal and that is to help our clients get the disability benefits that they deserve.
In 2018 an opportunity arose, and I chose to take it. Mr. Armstrong was very encouraging in my new endeavor. As were my co-workers, it was a bittersweet departure.
I returned to Michael Armstrong's law office in March 2019 and I couldn't be happier! I was so very lucky that Mr. Armstrong accepted all my groveling and phone calls crying to him to begging for forgiveness of leaving and acceptance in bring me back, he finally agreed! I love what I do, and I wouldn't want to spend my time doing something else.
Side Note: when I did call Mr. Armstrong in September 2018 in hopes of returning he said no. I told him to dismiss the person that was taking my spot and he again said no. Fast forward to march 2019 when I got that call asking if I wanted to come back. Guess we both knew I was meant to sit where I do!
---
Brandon Long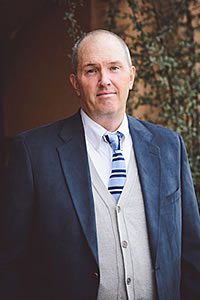 Working at Michael Armstrong has been both challenging and rewarding. I have already learned a great deal and continue to learn something new every day. All the cases I work on have some similarities but in the end, each one is unique. Most importantly, we always strive to remember that behind every case is a person who is deserving of our respect and best possible effort.
---
Dana Sanders
Working here is an absolute pleasure! Mr. Armstrong helped my husband get his disability benefits and now I get to pay it forward by being part of a team of wonderful people in helping others to obtain their disability benefits.
---