Kelly Hopkinson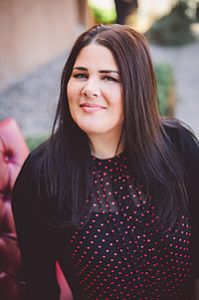 I enjoy doing what I do and getting to know our clients in the process. It makes it that much more exciting when we are able to win their case and get them their benefits!
---
Brandon Long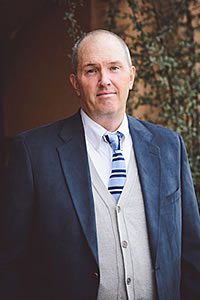 Working at Michael Armstrong has been both challenging and rewarding. I have already learned a great deal and continue to learn something new every day. All the cases I work on have some similarities but in the end, each one is unique. Most importantly, we always strive to remember that behind every case is a person who is deserving of our respect and best possible effort.
---
Dana Sanders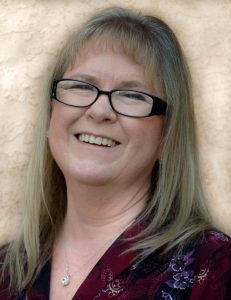 Working here is an absolute pleasure! Mr. Armstrong helped my husband get his disability benefits and now I get to pay it forward by being part of a team of wonderful people in helping others to obtain their disability benefits.
---
Alex Garcia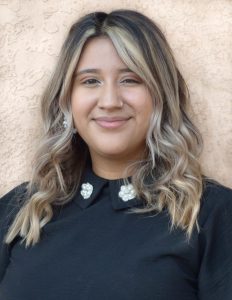 I've worked at the Michael Armstrong Law Office for almost 5 years and it has been a pleasure! I have grown throughout the years with the firm, and I have learned so much about Social Security Disability Law. Our firm comes across clients from different backgrounds and lifestyles, and it's always rewarding to help them in their time of need. The work is challenging, but satisfying, knowing that we are able to assist people in navigating the Social Security Disability process.
¡He trabajado en la oficina legal de Michael Armstrong por casi 5 años y ha sido un placer! He crecido a lo largo de los años con la firma y he aprendido mucho sobre la Ley de Discapacidad del Seguro Social. Nuestra firma se encuentra con clientes de diferentes orígenes y estilos de vida, y siempre es gratificante ayudarlos en su momento de necesidad. El trabajo es desafiante, pero satisfactorio, sabiendo que podemos ayudar a las personas a navegar por el proceso de discapacidad del Seguro Social.
---
Jordan Runyan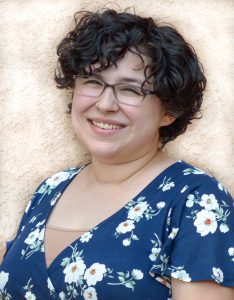 After finishing school, my goal was to work at a place where I could feel useful, productive, and like I was making a difference. I never expected that place to be a Social Security law firm, which just goes to show that sometimes the thing you least expected is exactly what you were looking for. I'm very proud of the work I do here, and I'm grateful to be in a position in which I can help to facilitate positive change in the lives of others.
---
Tamara Gorham
I have worked for Michael Armstrong Law Office, LLC for over two years. I am proud of the experience that I have gained with the firm. My focus is to remember that our clients deserve professionalism and respect. If I can be a part of helping their cases thrive and become successful then my mission has been accomplished. We are with our clients every step of the way through the Social Security Disability process and will continue to fight for our clients rights until the end.
---
SSI Appeal Lawyer in Albuquerque
How do I Qualify for SSI in Albuquerque?

Nearly eight million Americans currently receive monthly cash payments through the Supplemental Security Income – or SSI – program. Administered by the Social Security Administration, SSI is a vital safety net for people with little or no income who require money to pay for basic necessities such as food, clothing, and shelter.
Residents of the Albuquerque area of New Mexico who require SSI help can find it at Michael Armstrong Law. Every SSI appeal lawyer at our law firm in Albuquerque is a dedicated client advocate who has helped countless people in financial need successfully navigate the SSI process. Our team exclusively handles Social Security claims and appeals and has a long track record of practicing results-oriented client advocacy. If you require assistance with your SSI appeals and denials, it is time to get an attorney from Michael Armstrong Law.
Need help today? Call Us 
Eligibility Requirements & Payment Amounts
Only if you satisfy the SSI eligibility requirements will you be able to receive SSI benefits.
Generally speaking, you must meet the following criteria:
• You are 65 or older OR are blind or disabled
• You have limited or no income
• You are either a U.S. citizen or a non-citizen who falls into a certain Department of Homeland Security (DHS) classification
• You live in one of the 50 states, the District of Columbia, or the Northern Mariana Islands
Effective January 1, 2020, the federal SSI benefit rate is $783 per month for an individual and $1,175 per month for a married couple. An SSI attorney at our firm in Albuquerque can also help you explore whether you might be eligible for supplemental SSI benefits through the state of New Mexico. Just bear in mind that federal SSI benefits and state supplements will vary in size depending on your income, marital status, and other factors.
How to Apply
There various ways to apply for SSI benefits. For example, you can apply online through the SSI online application portal. You can also call the SSA and schedule an appointment during which a representative will assess your eligibility and help you apply. And finally, you can visit your local SSA office without an appointment – just be prepared for a longer wait time.
How We Can Help Your SSI Appeals and Denials
If you have previously applied for SSI benefits but failed to qualify, then consider filing an appeal with help from an SSI attorney from our firm. The four levels of appeal are reconsideration, administrative law judge hearing, Appeals Council review, and federal court review. An SSI Lawyer from our Albuquerque law firm can evaluate your case and determine the best possible path forward.
Contact us Today
Being denied SSI benefits isn't necessarily the end of the road. Far from it, in fact. A compassionate SSI appeal lawyer in Albuquerque from Michael Armstrong Law can help you file an appeal and pursue the very best outcome possible for you. And yes – there is NO fee unless we win your case!
Social Security Disability Insurance FAQs
SSDI FAQs for Residents of Albuquerque, NM & Nearby Areas
At Michael Armstrong Law in Albuquerque, New Mexico, we commonly answer questions relating to Social Security Disability Insurance (SSDI) and the various steps that someone must take to apply for SSDI benefits. The following is a series of SSDI FAQs that we believe should be helpful to Albuquerque area residents who find themselves in need of SSDI help and SSDI resources.
If you have been denied your benefits Call Us 
What is SSDI?
SSDI is a federal program that provides financial assistance to people with disabilities. SSDI benefits are only available to disabled individuals who have paid a minimum amount of Social Security payroll taxes.
How do I Qualify?
This is one of the most common SSDI FAQs that we hear from prospective clients looking for SSDI help. Generally speaking, you must first have had a job that is covered by Social Security. And second, you must have a medical condition that meets the Social Security Administration's definition of "disability."
What is the SSA's Definition of "Disability"?
Anyone who wishes to obtain SSDI financial help must have a disability that prevents them from engaging in any substantial gainful activity (SGA) and such disability must either (1) be expected to last for at least 12 months, or (2) be expected to result in death.
How do I Apply for SSDI Benefits?
You can apply online, over the phone, or at your nearest Social Security office.
How Long Does the SSDI Application Process Take?
Most SSDI resources say that it generally takes three to five months after applying for SSDI benefits to receive a decision. On the other hand, appealing a denial of benefits can take 12-24 months if not longer, especially while the coronavirus pandemic remains ongoing.
Are SSDI Benefits Hard to Obtain?
The straightforward answer to this question is, unfortunately, yes. Anyone in the Albuquerque area who has been denied SSDI benefits should promptly contact Michael Armstrong Law to discuss how our team might be able to help you obtain SSDI benefits through the appeal process. We have a long history of providing SSDI help to those with a wide range of physical and mental impairments.

Call Us Email Us Quick Contact Form
DISCLAIMER – Contact with the firm in any form, including phone call, e-mail, or contact forms, does not establish an attorney-client relationship.  The information provided on this website is general information and does not constitute legal advice.  Visitors to this website should not rely on  the information provided to solve their own legal problems.  To ensure privacy, do not send confidential information through this website.
SSDI & SSI Video Capabilities New Mexico FAQ
Video communications are now becoming commonplace with the COVID-19 pandemic. Schools, doctors' offices, and many other entities have moved to video communication to continue operations. Many businesses have now become entirely remote, and some businesses might stick with this mode of communication even after the pandemic has passed. For this reason, our attorneys are now offering video meetings for our clients.
What video meeting software do you use?
Our attorneys will use Google Meet as our video meeting software.
Am I capable to do a video meeting from my phone?
Google Meet requires a smartphone with a camera.  You must install the Google Meet application from the Play Store or from the iOS app store. This is a free program.  As there are requirements for the operating system on your smart phone, you will need iOS 12.0 or higher or Android 5.0 or higher. If you are using the Gmail application, you will need Android 6.0 or higher.
Am I capable to do a video call from my computer?
Google Meet requires a computer with a built-in webcam or a USB connected webcam. The specifications and operating system needed involve a computer with a dual-core processor and 2GB of RAM memory. You must be using a supported operating system, which are Microsoft Windows, Apple macOS, Chrome OS, or a Linux distribution. You will need to use one of the three most recent major releases of these operating systems. You will also need to be using Google Chrome, Mozilla Firefox, Microsoft Edge, or Apple Safari as your web browser.
Is it safe to do meetings this way?
The answer to that question is complex and, generally speaking, it is safe to use. Google employs encryption in Meet that helps keep any information you might share secure. Anyone who has the Google Meet invite code must request permission to join the meeting and must be approved by the host first, so there is no need to worry about people who might acquire the code joining without permission. But one should also be aware that even with these kinds of precautions in place, there is always a chance that someone might be able to access the meeting.  As such, personal information like birthdates and social security numbers will not be discussed during these meetings.
Why do meetings this way? Am I still able to do meetings by phone?
When it comes to meeting your attorney, we want to provide our clients with options.  It is our goal to ease the tension of meeting with your attorney by beginning these video communications. This is only an option, and you can still conduct your meetings by phone until we are able to fully open our doors to the public again.  All other communications with the firm's staff will still be conducted by phone.
Need an SSI and SSDI attorney who can meet with you via video conference?
SSDI and Unemployment
Can I apply for SSDI while on unemployment?
 The answer to that question is complicated. By agreeing to receive unemployment, you are stating that you are able and willing to work, but you are not able to currently find work.
While you can apply for SSDI while on unemployment, you should really consider your medical and/or mental health conditions. If you believe you should be able to return to work, then apply for unemployment. But if you believe that your physical and/or mental health conditions prevent you from working for an extended period, you should consider applying for SSDI.
If you need help from an attorney Call Us 
It is important to note that these two government assistance programs exist for their own purposes, and you should truly consider which one you may need, if any. The "overdue benefits" or the benefits you would have received during the disability application process takes into consideration what you received while on unemployment.  Consequently, that money will be deducted from the total overdue benefits amount if you are granted disability.
It is also possible that an Administrative Law Judge (ALJ) will take this information into account in determining if you are, in fact, disabled. As mentioned earlier, you should consider if your medical conditions truly prevent you from working or if you just are not working because you are unable to find work.
Our attorneys recommend that you should not be receiving unemployment when applying for SSDI. Plus, you should only apply for either assistance program out of the necessity that applies to your particular situation.