Supplemental Security Income, or SSI, is a federal program that makes monthly payments to people with little or no income and who are either 65 or older, blind, or disabled. The amount of money that someone can receive through SSI is regularly adjusted for inflation and can further be modified based on income and personal assets. To qualify, you must be "disabled" as that term is defined by the federal government and have very limited financial resources.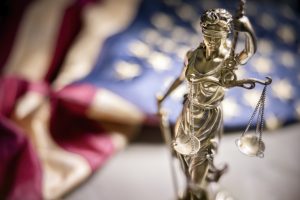 Need an SSI attorney to help you with your appeal? Call Us 
Michael Armstrong Law is a law firm serving Rio Rancho, New Mexico, that is committed to helping qualified individuals get the SSI benefits they deserve. If you have applied for SSI benefits but were denied, then you may wish to partner with a supplemental security income lawyer on our team and begin exploring your legal options. Our compassionate and dedicated SSI lawyers and attorneys in Rio Rancho have successfully handled thousands of SSI appeals in New Mexico and are highly skilled at helping their clients navigate what can be a highly complex and time-consuming process.
SSI Advocates and Appeals Rio Rancho
A supplemental security income attorney on our team serving Rio Rancho, NM, can potentially represent you at all stages of the SSI appeal process. We can, for example, help you obtain favorable medical provider opinions, prepare you to provide persuasive testimony at an administrative hearing, have your eligibility for receiving SSI in Rio Rancho evaluated by the Appeals Council, and even file a civil action in the U.S. District Court for the District of New Mexico.
Contact Us Today For SSI In Rio Rancho
Being notified that you don't qualify for SSI benefits should immediately prompt you to speak with a supplemental security income lawyer at Michael Armstrong Law. We can provide all you need for SSI advocates and appeals. Should we decide to work together, you can be fully confident that you are being capably represented by SSI lawyers and attorneys in Rio Rancho who are tirelessly working towards the best possible outcome for you. With our experience team behind you, we can help you during any stage of your application's process once you have filed your application. And remember, there is no fee unless we win your case!
Call Us Email Us Quick Contact Form