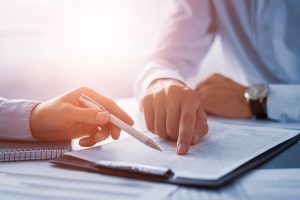 A 20-year-old worker in the United States has a one-in-four chance of becoming disabled before they reach the age of retirement. Social Security Disability Insurance – also called SSDI – is a federal program that provides income to those who cannot work because of a disability.
One would think that it is relatively easy for a disabled person who cannot earn a living to obtain SSDI benefits. Unfortunately, the opposite is true. Roughly two-thirds of all properly filed SSDI applications are denied, and only a small number of those who appeal a denial of benefits are successful. The odds of getting benefits are further reduced for anyone who tries to navigate the process without the help of a skilled SSDI appeals lawyer.
Call Us For a free case review for your SSDI in Albuquerque
Which is why you should strongly consider contacting Michael Armstrong Law if you have been denied SSDI benefits and live in the Albuquerque area. Our Social Security Disability appeals lawyers in Albuquerque, NM, have decades of SSDI experience. We will be pleased to evaluate your case and advise you on how to chart the best path forward. Each SSDI  lawyer at Michael Armstrong Law is well-versed in how SSDI appeals are handled and is tirelessly committed to achieving the best possible outcome for their clients.
Call Us to get a free review of your case!
About SSDI Appeals in Albuquerque
Being told that your claim for SSDI benefits has been rejected is not the end of the road. With help from an SSDI lawyer at our firm, you may be found eligible for benefits by successfully pursuing an appeal. The following is a brief look at each of the four SSDI appeal levels:
Reconsideration
The first step in appealing a denied SSDI claim is to submit a request for reconsideration. Ideally, a request for reconsideration will include new medical evidence that supports your eligibility for SSDI benefits.
Administrative Law Judge Hearing
If you are again denied benefits at the reconsideration stage, the next step is to request a formal hearing in front of an administrative law judge, or "ALJ." A seasoned Social Security Disability appeals lawyer in Albuquerque can instruct you on how to provide effective hearing testimony and will accompany you to the hearing.
Appeals Council
The administrative law judge's decision can, if necessary, be appealed to the Appeals Council – located in Falls Church, Virginia. The Appeals Council will examine the case record and determine whether the ALJ made any legal or procedural errors. At this point, your claim can either be approved, denied, or sent back for another ALJ hearing.
Federal Court
A denial of SSDI benefits by the Appeals Council can be appealed to federal court. This is a civil action filed in the federal judicial district in which you live or have a principal place of business. A Social Security Disability appeals lawyer from our firm in Albuquerque will be happy to explain what happens at this stage in more detail – should your case make it that far in the process.
Contact Us For A Social Security Disability Appeals Lawyer in Albuquerque
If you have been denied SSDI benefits but wish to continue pursuing a claim, then be sure to speak with the staff at Michael Armstrong Law today to receive a Social Security Disability appeals lawyer in Albuquerque to examine your case. We look forward to learning more about you and your case during a complimentary initial consultation. Our team is ready to assist during any part of the initial application process once it has been filed. We are here to help you if you have been denied! There is no fee unless we win your case! You are welcome to contact us by using our buttons below: