Receiving notice that your application for supplemental security income (SSI) benefits has been denied certainly can be disappointing. Michael Armstrong Law is an established and well-respected law firm serving the village of Los Ranchos de Albuquerque that is exclusively dedicated to helping people like you confidently navigate the SSI appeals process. Since 1985, the supplemental security income lawyers at Michael Armstrong Law have capably represented thousands of SSI and SSDI claimants with a wide range of physical and mental impairments. Law firm founder Michael Armstrong has assembled a strong team of compassionate SSI attorneys who are committed to being tireless legal advocates for SSI and SSDI claimants and their loved ones. If you have been denied your benefits, or need help when your initial application is filed, Michael Armstrong Law is here to help you now!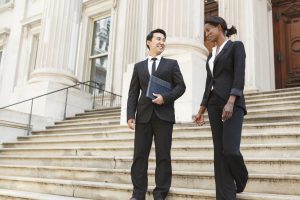 Appealing a Denied SSI and SSDI Claim in Los Ranchos de Albuquerque
The SSI and SSDI lawyers on our team serving Los Ranchos de Albuquerque are highly skilled at providing legal counsel at all stages of SSI and SSDI appeals. The levels of appeal are as follows:
Reconsideration
Applying for reconsideration simply means that your denied SSI and SSDI claim will undergo a second review by a different examiner. At this and other stages of the SSI and SSDI appeals process, an SSI and SSDI lawyer from Michael Armstrong Law will endeavor to present evidence showing your eligibility for SSI and SSDI benefits.
Hearing
An unfavorable ruling at the reconsideration stage can be appealed at a formal hearing that is presided over by an administrative law judge. SSI and SSDI hearings can be held at predetermined hearing locations or via videoconferencing.
Appeals Council Review
SSI and SSDI claimants from the Los Ranchos de Albuquerque area of New Mexico who are unsuccessful at the hearing stage can further appeal their SSI and SSDI applications to Social Security's Appeals Council. The Council will either decide your case on the merits or return it to an administrative law judge for further review.
Federal Court
A claim for supplemental security income benefits that has been denied by the Appeals Council can appealed in federal court.
Contact Michael Armstrong Law Today for SSI and SSDI Assistance in Los Ranchos de Albuquerque
Appealing a denied SSI and SSDI claim can be a time-consuming and confusing process. Fortunately, you by no means have to navigate the process on your own. The SSI and SSDI lawyers at our law firm serving Los Ranchos de Albuquerque, NM, will be pleased to help you explore your legal options during a complimentary consultation. Should we decide to work together, please rest assured that our legal team will strive to achieve the best possible outcome for you. And yes – there is no fee unless we win your case!