Has your application for either Supplemental Security Income (SSI) or Social Security Disability Insurance (SSDI) been denied? If so, the experienced team at Michael Armstrong Law can help you get the benefits you deserve. Serving Bernalillo and other areas of New Mexico since 1985, Michael Armstrong Law is an established law firm that is staffed by compassionate lawyers who have successfully handled thousands of SSI and SSDI cases. If you have been denied or need help once your initial application has been filed, our team is ready to assist you!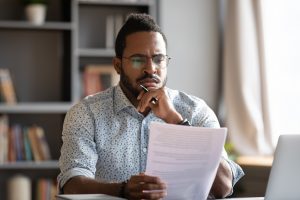 A lawyer from our firm can appeal your denied SSI or SSDI claim and help you confidently navigate what can otherwise be a complex and time-consuming process.
What, Specifically, Can The SSI & SSDI Lawyers At Michael Armstrong Law Do For You?
One major responsibility that our team would undertake is to painstakingly assemble the medical evidence necessary to prove your eligibility for benefits. This can be accomplished by obtaining supporting documentation from treating providers, statements from non-medical parties, and additional medical or mental health evaluations. An SSI/SSDI lawyer on our team would then use this information to bolster your claim for benefits at several stages of your SSDI and SSI process.
Appealing A Denied SSI Or SSDI Claim Generally Begins With Reconsideration
Get a fresh review of your disability claim performed by a different examiner. An unfavorable reconsideration ruling can be appealed by requesting a hearing in front of an administrative law judge. The SSI/SSDI lawyers on our team serving Bernalillo, NM, can prepare you to provide compelling testimony at this hearing. If necessary, further appeals can be made to the Social Security Appeals Council or in federal district court.
Schedule a Free Consultation Today
Residents of the town of Bernalillo in New Mexico who have been denied SSI or SSDI benefits are encouraged to explore their legal options with the help of a skilled legal advocate on the Michael Armstrong Law team. Our SSI/SSDI attorneys have a genuine passion for helping people and look forward to speaking with you.
To schedule a free consultation, either call us at or click below to complete our online message form. And remember – there is no fee unless we win your case!