If you're looking for a compassionate Supplemental Security Income Attorney in Albuquerque South Valley, the team of lawyers at Michael Armstrong Law Office are at your disposal.
Navigating the intricacies of Supplemental Security Income (SSI) and Social Security Disability Insurance (SSDI) can be daunting, but our team has handled thousands of cases in New Mexico, meaning we are uniquely qualified to handle your South Valley case. We are here to help if you are denied, or once your initial application has been filed.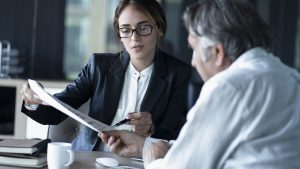 The Michael Armstrong Law Office knows how difficult it is for people to handle these types of cases, which is why with us, you will not have to worry about getting the benefits that are legally yours.
Call us now for a free case evaluation Call Us 
How Can We Help with Your SSI in the Albuquerque South Valley?
If your SSI in Albuquerque South Valley case has been denied, the legal team at Michael Armstrong Law Office is ready to help you overturn this decision. Thanks to our years of experience handling SSI claims in the Albuquerque South Valley, we know exactly what needs to be done the second time around to get your benefits.
You can even call us immediately after your case has been denied, and our representatives to discuss your next steps right away!
Our team can assist with various SSI-related issues, such as:
Counseling and assistance after SSI denial
Gathering the necessary documents for appealing
Preparing you for testimony
Filing an appeal with the Appeals Council or the Federal Court, depending on your case
We will analyze your case and establish the best course of action that will help you get your benefits.
Contact Us for SSI and SSDI in the South Valley!
Our Supplemental Security Income attorneys in the Albuquerque South Valley are ready to help you appeal your initial SSI denial. We are experienced, knowledgeable, and approach each case with compassion and dedication.
Remember there is no fee unless we win your case!
Call Us Quick Contact Form Quick Contact Form