Michael Armstrong Law is an established legal practice that proudly serves the Northeast Heights area of Albuquerque, New Mexico. Founded in 1985, our law firm has a long track record of helping individuals successfully pursue Supplemental Security Income (SSI) and Social Security Disability Income (SSDI) claims and appeals.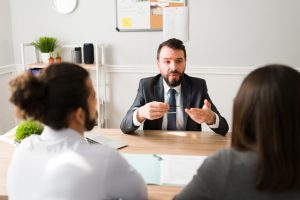 The SSI and SSDI lawyers on our legal team are highly skilled at helping their clients navigate the many complexities of the appeal process. Residents of the Northeast Heights and other parts of Albuquerque can thus confidently turn to Michael Armstrong Law for professional legal representation as it relates to obtaining SSI and SSDI benefits.
Quick Contact Form
Supplemental Security Income in Albuquerque Northeast Heights
The Supplemental Security Income (SSI) program provides cash assistance to low-income disabled individuals who are elderly (65+) or blind. SSI is a safety net for certain people who are unable to afford food, clothing, shelter, and other basic necessities. The exact amount that someone who qualifies for SSI benefits can expect to receive will depend on their living arrangements and personal resources.
Social Security Disability Income in Albuquerque Northeast Heights
Social Security Disability Income, or SSDI, is a payroll-funded insurance program administered by the federal government that provides monthly cash payments to people who are unable to work due to a physical or mental disability.
Eligibility for SSDI benefits is restricted to individuals who meet the following criteria:
Unable to work because of disability that is expected to last at least 12 months or result in death
Meet the Social Security Administration's definition of "disability"
Have worked a minimum of time at a job that is covered by Social Security
It is important to understand that SSDI only pays for total disability. SSDI benefits for a partial or short-term disability are not available.
Schedule a FREE Consultation Today For SSI & SSDI Benefit Assistance In Albuquerque Northeast Heights
Are you contemplating filing for disability benefits?  Or, have you recently received notice that your application for either SSI or SSDI benefits has been denied? Don't despair – instead, schedule a free consultation with an SSI/SSDI lawyer at Michael Armstrong Law to begin a discussion about your legal options. We accept clients from the Northeast Heights, other areas of Albuquerque, and from across New Mexico.