Residents of Corrales, New Mexico, who are having difficulty obtaining either Supplemental Security Income (SSI) benefits or Social Security Disability Insurance (SSDI) benefits can confidently turn to Michael Armstrong Law for help. Our local law firm is staffed by highly compassionate legal professionals who continually strive to help New Mexicans get the SSI or SSDI benefits they deserve. The legal team at Michael Armstrong Law has successfully handled thousands of SSI and SSDI appeal cases and are skilled at helping clients productively navigate what generally is a complex and time-consuming process.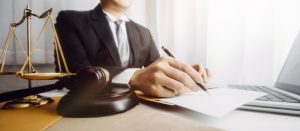 Call Us Remember, there is no fee unless we win your case!
What, specifically, can the SSI and SSDI lawyers at Michael Armstrong Law do for you? Simply put, our lawyers will endeavor to show that you are entitled to receive benefits under either the Supplemental Security Income or Social Security Disability Insurance program. All of us at Michael Armstrong Law have an in-depth understanding of how to effectively appeal a denial of SSI or SSDI benefits and will leave no stone unturned in pursuing a positive outcome for you. Our efforts might include obtaining letters from your medical care provider(s), securing supportive third-party statements, having you undergo additional medical evaluations, and helping you prepare for witness testimony.
The SSI and SSDI appeal process generally begins with reconsideration – a fresh review of your SSI or SSDI claim performed by a different examiner. If we are unsuccessful at the reconsideration level, the options available to us include requesting a hearing with an administrative law judge (ALJ), having your claim reviewed by the Appeals Council, and, finally, filing a civil suit in federal district court.
Schedule a FREE Consultation For SSI and SSDI in Corrales, NM Today
Michael Armstrong Law proudly provides high quality legal representation to residents of Corrales and many other areas of New Mexico. We will be pleased to help you explore your legal options as they relate to appealing a denial of SSI or SSDI benefits during a complimentary consultation – which can be held either in-person or via videoconference. And yes, there is no fee unless we win your SSI or SSDI case!