Have you been denied Supplemental Security Income (SSI) benefits and live in the Farmington area of New Mexico? If so, then you have come to the right place, as Michael Armstrong Law is an established New Mexico law practice that works tirelessly to help SSI claimants pursue the benefits they deserve. Every SSI lawyer at our firm serving Farmington, NM, is a zealous client advocate who is well-versed in how to successfully navigate the oftentimes complex and lengthy SSI appeals process. Our founder, attorney Michael Armstrong, has represented thousands of SSI claimants over the course of nearly 40 years as a practicing lawyer.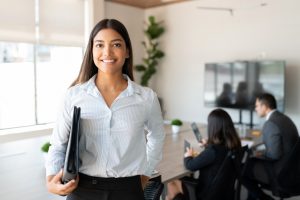 About SSI
Residents of the Farmington area who desire SSI benefits must either be disabled, blind, or age 65 or older. Being disabled for the purposes of SSI eligibility generally means that you must have a physical and/or mental condition that prevents you from having gainful employment. Secondly, anyone in or near Farmington, NM, who is seeking SSI assistance must also have limited income and also few personal assets. The final SSI requirement is that you must be lawfully living in the United States. If you live in the Farmington area but are not a U.S. citizen, an SSI attorney from our firm may still be able to help you obtain Supplemental Security Income benefits.
Get An SSI Lawyer in Farmington
It certainly can be disappointing to receive a notice in the mail that your initial application for SSI benefits has been denied. At this time, what you need is an experienced advocate who can both strengthen your claim and initiate the appeals process. You will also be pleased to know that Michael Armstrong Law will charge you absolutely no fee unless we win your SSI case!
It's easy for Farmington area residents to schedule a free consultation with a Supplemental Security Income attorney in Farmington at our firm. Either fill out this online form or call Michael Armstrong Law to get SSI legal assistance! We can help you with your initial application when it has been filed – our team is here for you!